Judge Colin Birss of the London Court of Appeal on Friday, February 3, ruled that Craig Wright's lawsuit against 14 Bitcoin developers has what it takes to go to trial.
Craig Wright: Free My Bitcoin
Craig Wright, through Tulip Trading, claims to be Satoshi Nakamoto, the founder of Bitcoin. He is suing 14 developers, seeking to recover 111,000 BTC. 
The haul is estimated to be worth around $2.5 billion at spot rates. However, the figure could be higher if BTC continues rallying.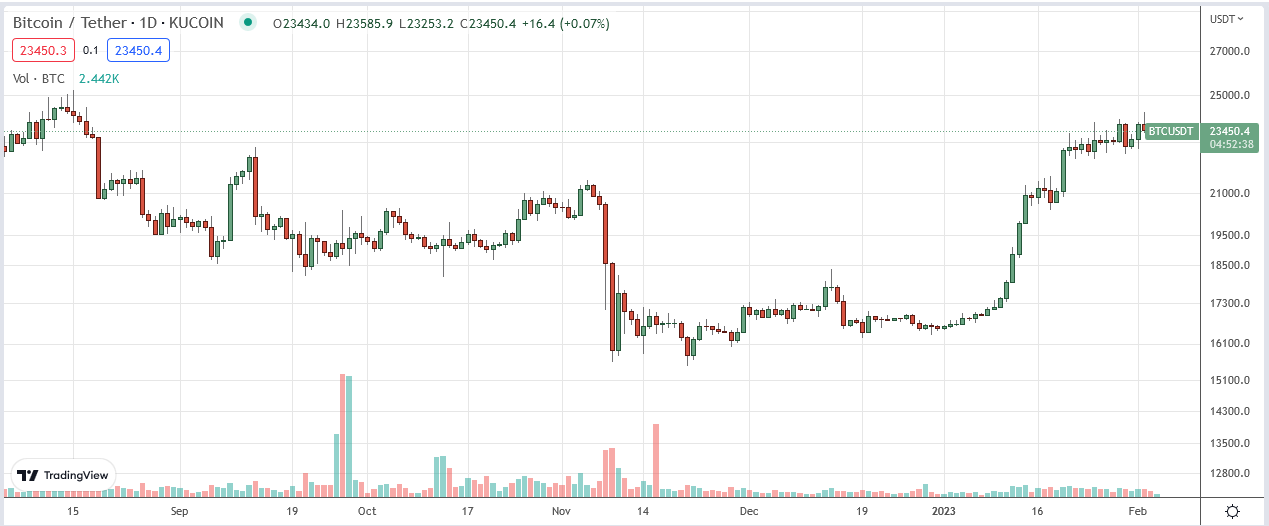 In a lawsuit, Craig said he lost the private keys of his wallet after his home computer was hacked. Therefore, he can't recover coins. Even so, through his company, Tulip Trading, Craig asserts that developers should intervene by introducing code changes for him to gain access.
Unlike ordinary cash transfers, Bitcoin transactions are irreversible once confirmed by special computers called "miners." Miners are tasked with confirming transactions.
 Because there is no third party in the system and all transactions are auto-verified, the sender must sign each transfer, ensuring that they own the wallet. 
Behind each signature in a wallet is a private key that verifies ownership. Like in Craig's case, it is virtually impossible to recover assets without a private key. 
Regardless of the amount, coins that a private key cannot prove are considered lost. As it stands, Craig Wright's 111,000 BTC is technically "lost," levitating in the Bitcoin digital ether. 
Opening A Pandora's Box
This state of affairs would only change if developers "roll back" the Bitcoin network. For this to happen, miners and interested parties must find a consensus.
Considering Bitcoin's decentralized nature, any attempt or request for "rollback" would likely be rejected immediately.
In 2019, Binance was hacked for 7,000 BTC. Its CEO, Changpeng Zhao, touted the idea of a Bitcoin rollback to recover coins. It was rejected.
Although the case was thrown out last year, the Court of Appeal ruling favors the plaintiff. 
Precisely, it states that code writers now owe duties to coin owners, who are, in this case, BTC holders, including Craig Wright and Tulip Trading.
This puts pressure on developers of a public network and might discourage participation in the future. 
Most open-source code writers behind platforms like Bitcoin, Ethereum, and others were contributors, adding code to make the protocol better, stronger, and faster. 
Whether or not this duty holds and open source network developers are responsible to token holders will be determined at full trial.
Follow JERITEX:

Website: https://jrit.io
Telegram: t.me/jeritex
Telegram: t.me/jeritexasia
Telegram: t.me/jeritexgroup
Twitter: twitter.com/jeritex
Facebook: facebook.com/Jeritex/
YouTube: youtube.com/c/Jeritex
Medium: jeritexexchange.medium.com/
Reddit: reddit.com/r/JeritEX/
CoinMarketCap: coinmarketcap.com/community/profile/JRIT